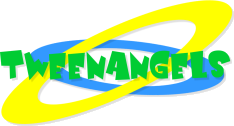 Who knows more about the Internet, kids or grown-ups? Kids! Tweenangels show how much you know!
An offshoot of WiredSafety's award-winning teen cybersafety expert group, Teenangels, Tweenangels gets students aged seven to twelve involved.
Trained by Parry Aftab and other leading experts, they learn all about cybersafety, safe gaming, cell phones, privacy, cyberbullying and being safe and responsible online. Then, they teach others – parents, students, the media, government leaders and the industry.
They work with Disney, Webkins, Microsoft, AOL, Procter & Gamble and Xbox, among others, sharing their one message:
"The Internet is fun and safe, as long as we use it the right way! Pass it on!"

As the world's leading dedicated toy and baby products retailer, Toys"R"Us, Inc. strives to make available the necessary information and products to help parents and caregivers keep their kids safe. Toys"R"Us works with WiredSafety.org to educate families about online safety by providing tips for kids and advice for parents on its dedicated Safety website, Toysrus.com/Safety. The Toys"R"Us Children's Fund also has provided funding to help WiredSafety.org complete its Tweenangels training program, so more kids can become advocates for online safety.